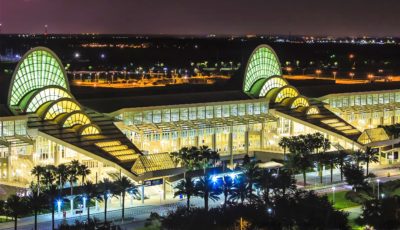 Are you going to NTI this year?! If so, congrats! The conference offers a wealth of information, networking, and inspiration. I am sad to say that I will be unable to attend at 34 weeks pregnant, but I wanted to ensure that anyone going has checked out the available resources! The May 2019 issue of Bold Voices has a great article called Top Tips for the Best NTI Experience found here → http://www.nxtbook.com/nxtbooks/aacn/boldvoices_201905/index.php#/4
You don't want to get lost in the magnitude of the conference! The article suggests perusing the frequently asked questions page at www.aacn.org/nti, as well as using the My NTI tool to create a schedule and plan your week. Sunrise Sessions are available, but require a reservation. The NTI Program Planning Committee will be chairing "Navigating NTI 101" on Sunday, May 19 at 1615 or Monday, May 20 at 0800 to offer suggestions on how to make the experience the best for you. If you're staying and making a vacation out of the conference, www.visitorlando.com highlights the amusement parks, cultural activities, and outdoor activities. And don't miss the Nurses' Night Off at Univeral Studios Florida on Wednesday, May 22 from 1930-2300! One complimentary ticket is included with your NTI registration.
If you get there early, it is recommended to tour and familiarize yourself with the convention center to maximize navigation of key places. Another tool provided on www.aacn.org/nti is the Learning Action Journal, which can also be found in your attendee bag. As with any conference, it is recommended to dress comfortably and to plan for either bringing your own or purching meals, snacks, and water for breaks throughout the day.
http://www.nxtbook.com/nxtbooks/aacn/boldvoices_201905/index.php#/4
Photo credit: https://meetingsource.com/sourcing-resource/destination-favorite-orlando-florida/