Stephanie Doig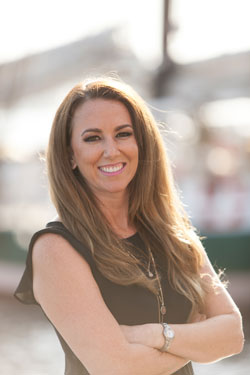 A pediatric nurse for over 10 years, Stephanie Doig has held a pediatric critical care certification (pediatric CCRN) for more than 4 years and remains passionate about education. She obtained her bachelors in nursing from York College of Pennsylvania and an MS in Health Services Leadership and Management, with a focus in business, from University of Maryland.
She obtained 5 years of pediatric critical care experience in Inova Children's Hospital pediatric intensive care unit (PICU) where she held roles such as code responder, charge nurse, and preceptor. Her teaching experience includes didactic and clinical competency training in critical thinking, critical skills, and code blue instruction on education days and a graduate teaching assistantship at the University of Maryland Clinical Simulation Labs. As a Clinical Research Nurse at the National Institutes of Health, she held several shared governance roles including Chair of the Staffing and Workforce Planning Unit Practice Council, creator and Chair of the Pediatric Program of Care Professional Development Committee, as well as administrative liaison of the Clinical Practice Council.
She has served as the creator, publisher, and editor for 2 unit newsletters. She is the coauthor of "Drawing the Line: Nursing Perceptions of Professional Boundaries in Social Media: A Literature Review".